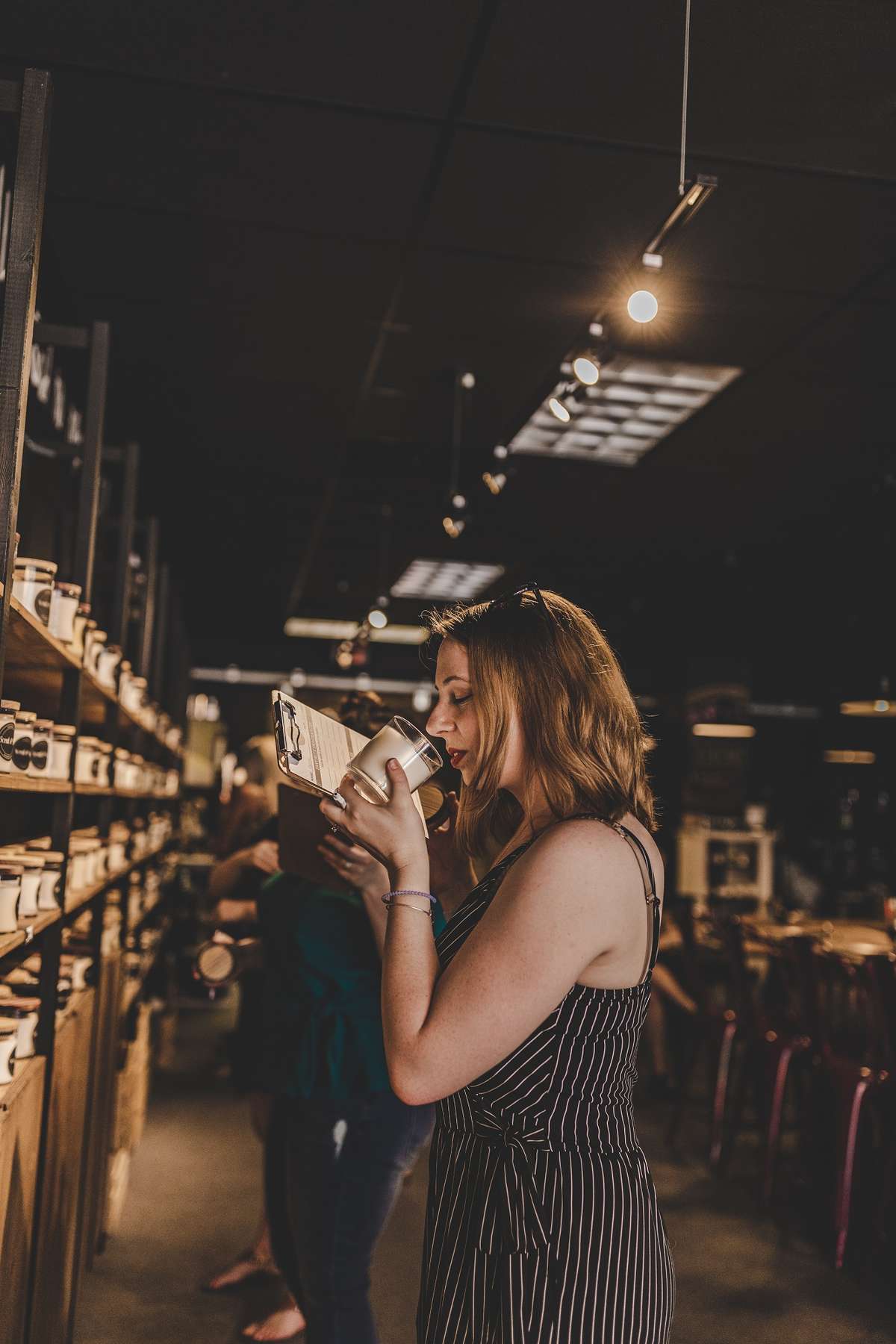 Step 1: Smell candles & narrow down the list of fragrances to your favorites.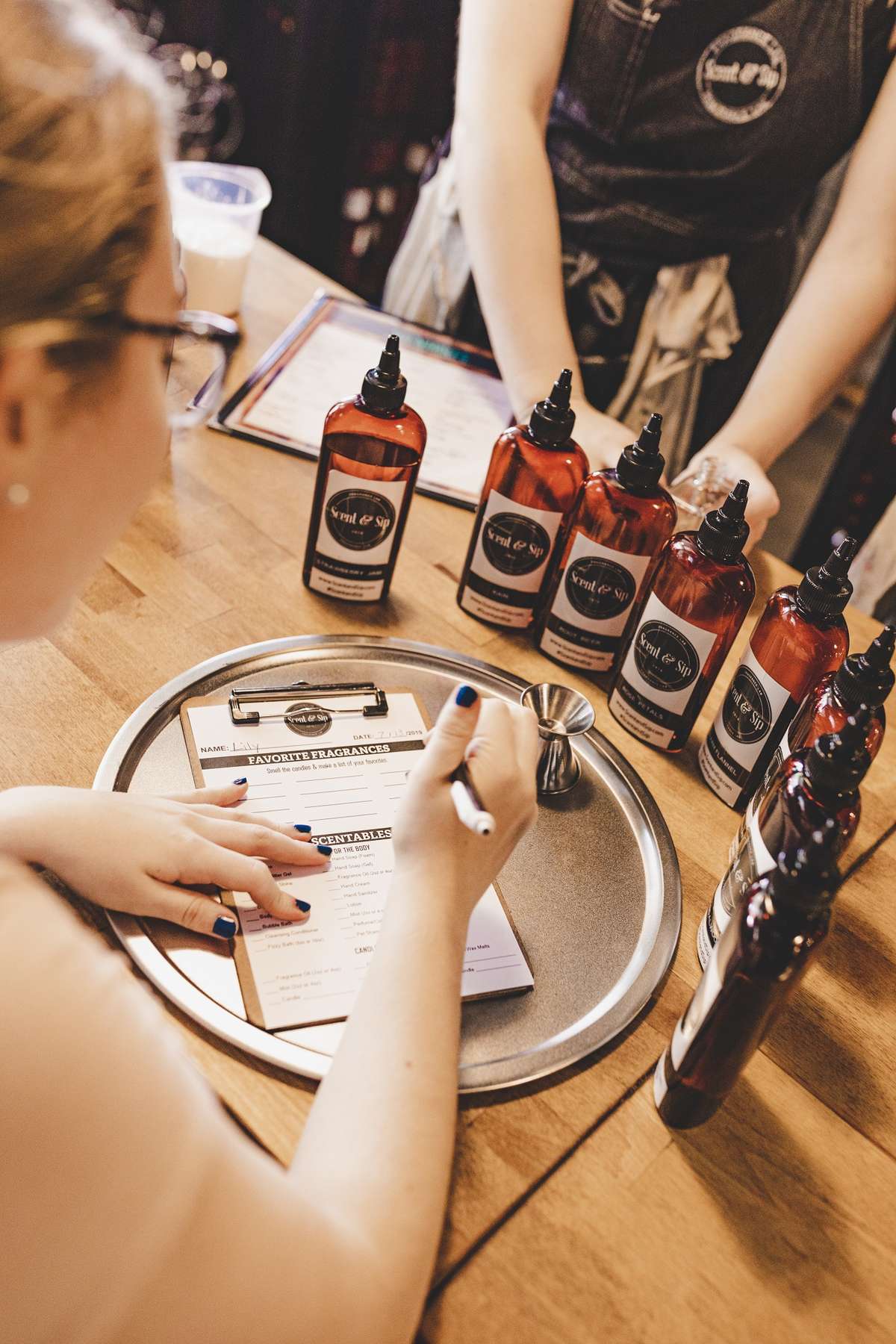 Step 2: The experimenting with blending begins! Most people end-up with a blend of 2 - 4 fragrances.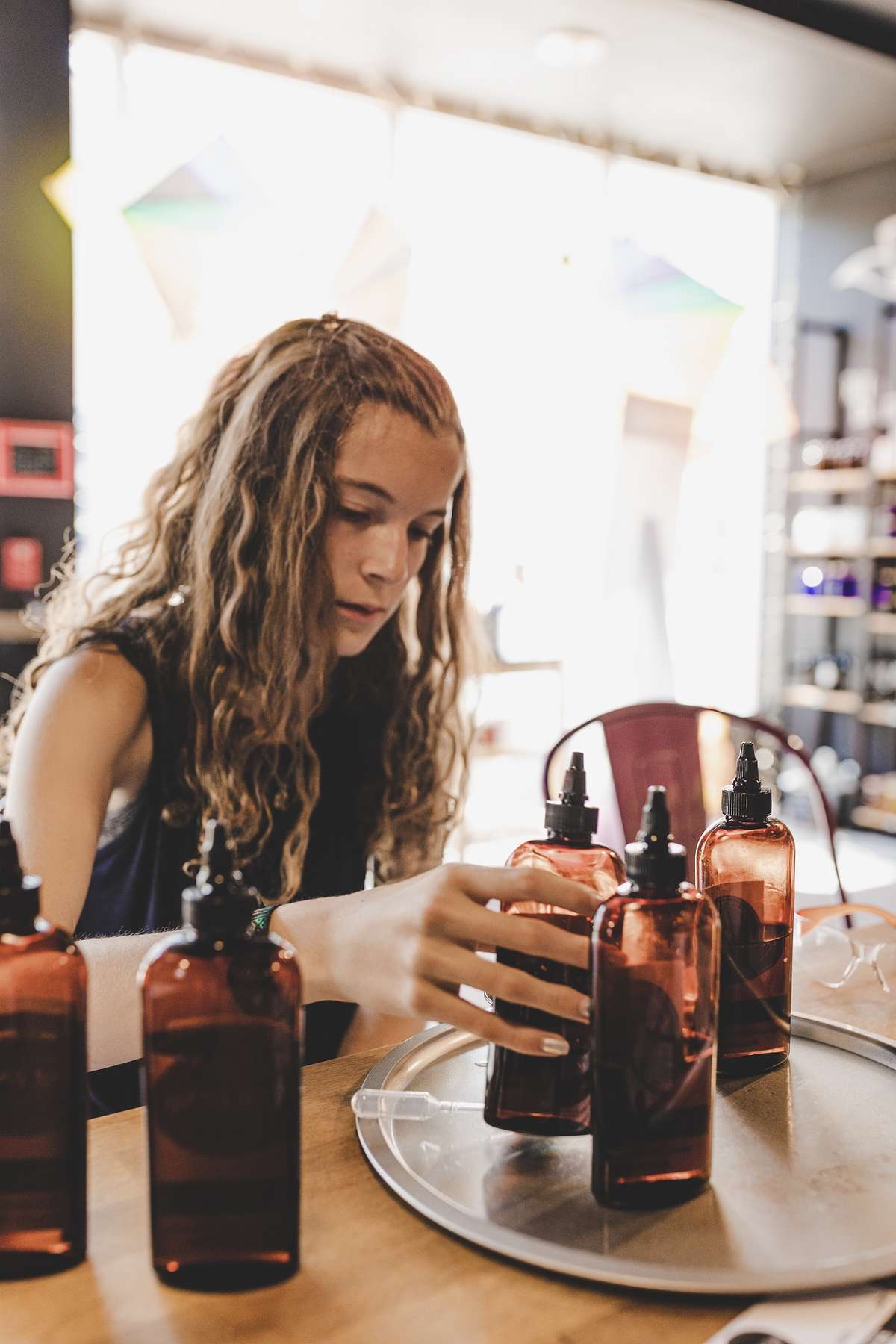 Step 3: Perfect your blend balance! Take your time in this step, balance matters!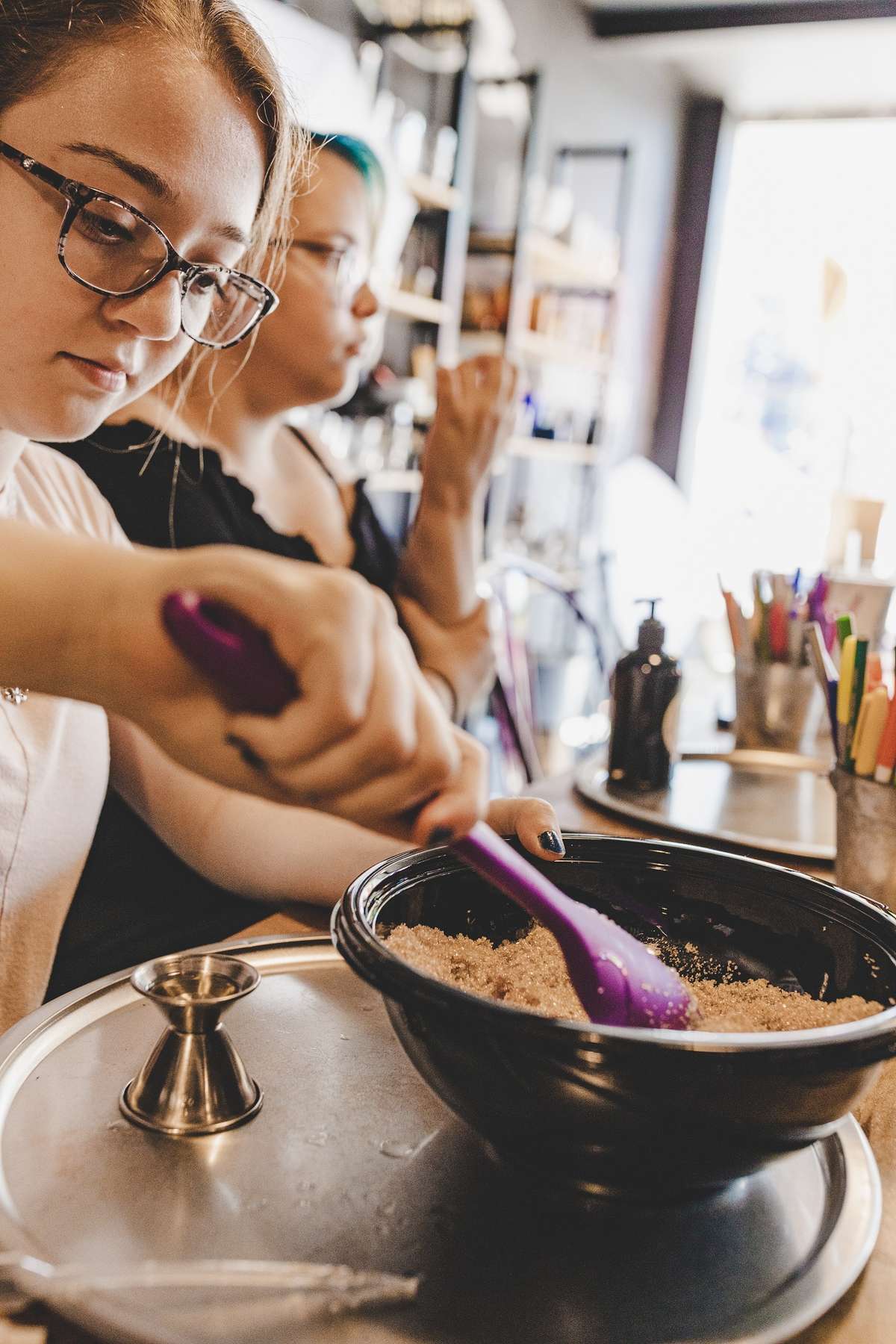 Step 4: Mix it up! This step changes a bit depending on what you make. It usually is a bit of stirring.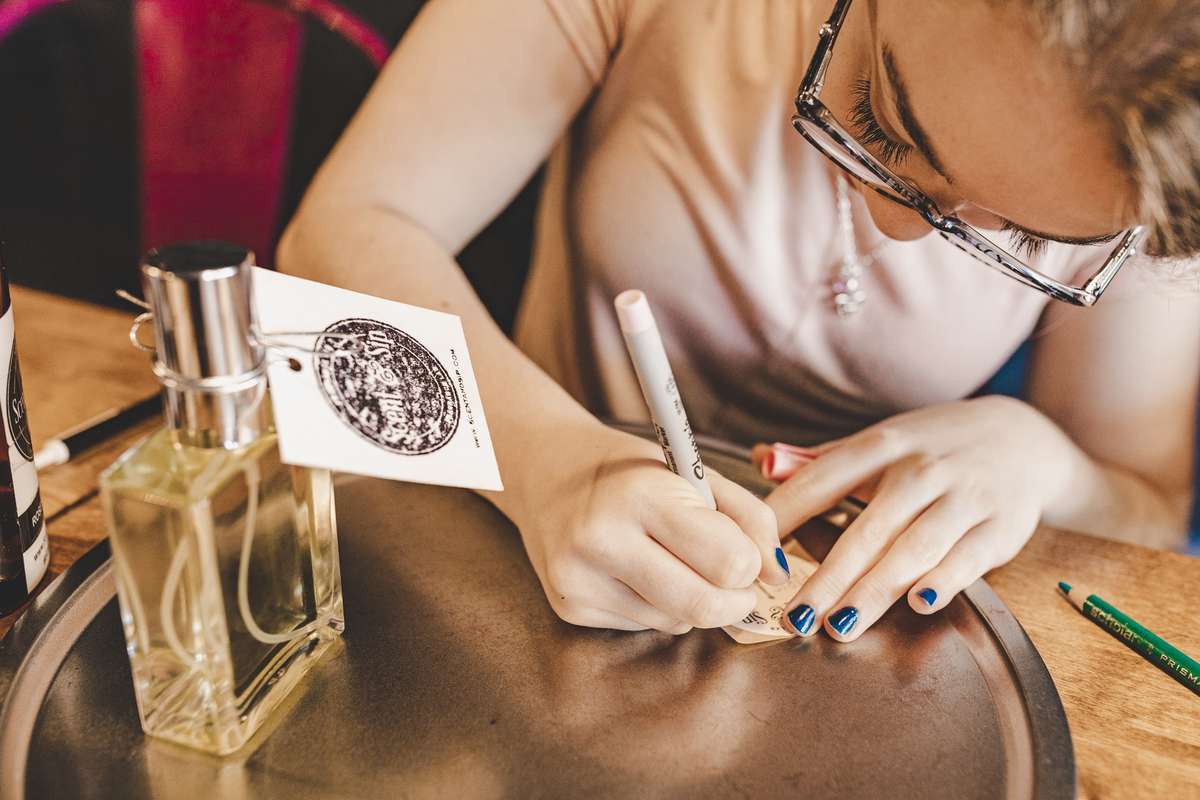 Last Step: Make a label! Call it whatever you like. Make it creative, funny, or as simple as you like.